ISLAMIC BANKING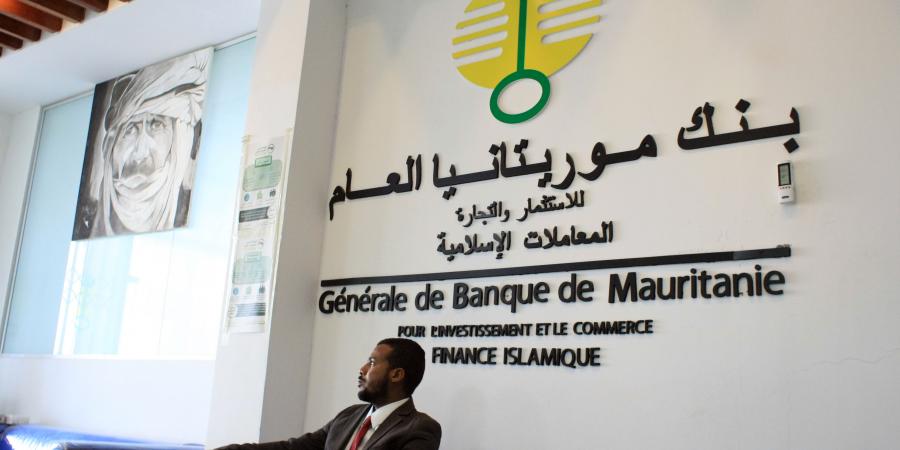 The participatory banking services offered by GBM meet the expectations of all businesses. These services allow all GBM clients to benefit from financing mechanisms that are in line with Sharia norms. They come with a range of banking services that secure and facilitate business relations (transfers, payment cards, accounts, etc.).   
Murabahah 
Salam
Istisna
Ijarah
Musharakah Contract
Mudarabah Contract
Other Banking Services
Murabaha
If your company's equipment needs to be procured or renewed, Générale de Banque de Mauritanie will arrange the purchase and resale of your equipment. Identify the relevant items and materials: GBM will get them, sell them to you and allow you to defer the payment at your convenience. Please contact our Islamic Finance Corporate Officer to benefit from a review of your file.
Salam
This product is designed to help fund your operating activities. Générale de Banque de Mauritanie pays you in advance the amount you need to purchase your merchandise, which you undertake to deliver on time. For more information, feel free to make an appointment and join us to discuss your options with our Corporate Officers.
Istisna
Planning to expand your production or storage facilities? Entrust us with your specifications , GBM will deliver you the turnkey project while proposing repayment conditions adapted to your situation. Contact our advisors for a quick evaluation of your file.
Ijara
Are you more interested in renting your equipment? Under the Ijara contract, Générale de Banque de Mauritanie buys the equipment you need and rents it to you at a competitive rate. Please contact us if you need more information, our Corporate Officers are ready to review all your requests and to assist you throughout the process.
Musharakah Contract
Operating in the industry and looking for capital to support your project or industrial enterprise? Through a Musharakah Contract, GBM becomes your partner, bearing the losses and sharing the profits with you. To know the ins and outs of this partnership contract which helps your company grow, please visit us so that our Corporate Officer could review your file and accompany you in your steps.formula, a Corporate Officer will review your file and guide you throughout the process.
Mudarabah Contract
Do you have strong expertise in your field and wish to set up your own business? Take GBM as an associate and benefit from the capital necessary to develop your project. To check your eligibility and benefit from this financing mechanism that highlights your know-how, contact our branch. A devoted Corporate Officer will review your profile and accompany you in the different steps until you obtain your Mudarabah contract.
Other Banking Services
Within the framework of participatory banking services, all GBM customers benefit from the classic services associated with their bank account, in accordance with the legislation in force in Mauritania. These services include:
Bank Transfer: Transfer money from your bank account or receive a transfer on your account from a third party account in the best conditions of security and traceability.
Credit Cards:  With your GBM card, withdraw money from ATMs, pay for your merchandise and reduce your reliance on cash with a flexible and secure payment method protected by a secret code.
.
Letters of Guarantee: GBM's Letters of Guarantee serve as a bank bond to secure your imports, reassure your supplier and carrier, and recover your goods while you wait to present the bill of lading documents.
Documentary credit: As soon as your supplier's bank presents us with the documents confirming that the services have been performed, GBM will transfer the funds and your supplier shall be paid by his bank.
Personal account: When you open a personal account at GBM, you can access your personal and professional income at your convenience thanks to our various electronic banking tools.
Business Account: To better manage your company's revenues and preserve its assets, open a GBM business account that matches your profile.
VISA Sales & Reloading: For all your purchases, payments and withdrawals, choose one of the GBM bank cards and benefit from caps and facilities corresponding to your profile.
Transfer & Payments: Use the transfer and payment services offered at GBM to send money to your family and business contacts, and to pay your expenses.
At the checkout stage, you no longer have to worry about running out of small bills and coins to get the account or the condition of the bills. When selling, you reduce queues by allowing your customers to pay by card via the GBM's connected electronic payment terminals (TPE)s. 
GBM has a set of solutions adapted to your needs, please contact our Corporate Officer to find out about it.
Partners