A Strong Bank
and a Reliable Partner
We offer financing for all sectors and businesses. Take a moment to consult with our advisors.
The Corporate Bank
Who accompanies you
Your business will finally take off with Générale de Banque de Mauritanie.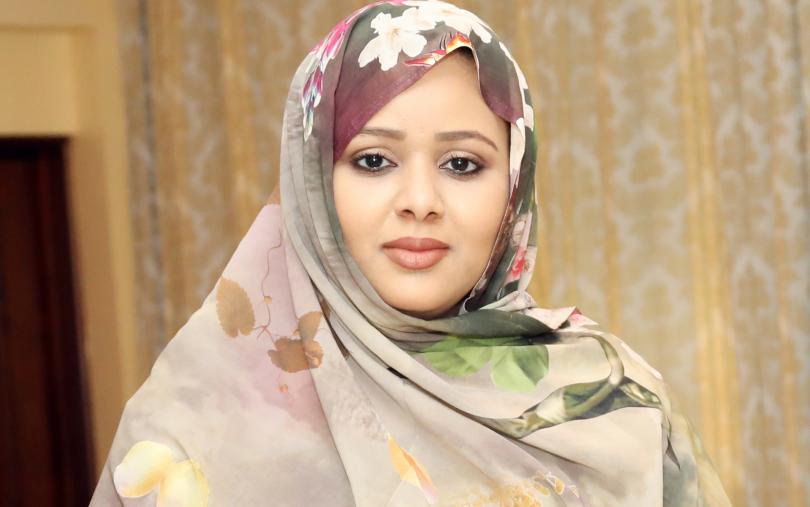 WELCOME
"A New Way of Banking"
The Générale de Banque de Mauritanie is a modern and committed bank. It supports its clients' investments and innovation to help them pave their way to success. No matter what your status is, whether you are a company or a professional, GBM offers you tailor-made solutions for all your funding needs, together with appropriate support. Browse through our website.
Dr. Leila BOUAMATOU
Managing Director
of the General Bank of Mauritania
Key figures at 12/31/2022
BALANCE SHEET TOTAL

TOTAL DEPOSIT

TOTAL COMMITMENT

NBI
Testimonials
GBM has found an efficient and reliable banking system that operates quietly and in accordance with the Islamic law.

ETS EL KHEIR LTD
Medical Devices Distribution
Big thanks to the GBM for its unwavering support and advice. Our business is growing and it's reassuring to have a trusted bank on our side.

UNITED SERVICES LTD
Mining Services
We particularly appreciate the speed with which our transactions are processed by the GBM

RIM OIL SA
Distribution of petroleum products
The GBM has always been able to meet our needs and expectations. We are happy to have him as a partner

CHINA ROAD AND BRIDGE CORPORATION (CRBC)
Construction
The GBM adapts to each new situation. It gives us confidence, we focus on our business and our customers

MCG
Design office
Thanks to GBM's support and expertise in international trade, my suppliers are reassured and my imports are secure

MACI LTD
Import
A special thanks to GBM as they help us grow our service stations. Oftentimes when we need funding, we are always happy to have them as a partner.

AHMED G.
Oil Sector Company Manager
Running a firm requires a lot of money, fortunately GBM can adjust to each new situation. It gives me the confidence I need to focus on my job and my clients.

SOULEYMANE A.
Architect
My husband and I wanted to buy a new home. GBM introduced the Murabaha contract which respects the Islamic norms

AMINETOU V.
PME Manager
Our business consists of processing land and sea products for the foreign market. GBM is available to support us in investment and export procedures.
MOHAMED K.
Food Industry Manager
Thanks to the help provided by GBM and the international trade methods of the big companies, my business is safe. Gone are the days when goods get stuck abroad.
Hamidou B.
Importer
For my fishing industry, the GBM loan helped me to buy a few boats. As we expand the business, it is reassuring to have this bank on our side.

HASSAN C.
Fishing Contractor
After practicing medicine in the public sector for 10 years, I opened a medical center in Nouadhibou. GBM helped me fund the necessary equipment and premises. A big thank you.

FATIMETOU H.
Medical Specialist
Our agencies
NOUAKCHOTT CENTRAL AGENCY
NOUAKCHOTT ISLAMIC AGENCY
NOUADHIBOU CENTRAL AGENCY
NOUADHIBOU ISLAMIC AGENCY
Partners